Registrations have closed.

Webinar – Advance the Open RAN Ecosystem
94
94 people viewed this event.
Ever wondered where the wireless industry stands with the arrival of the next stage of 5G? 
Join tech influencers, Dr. Dean Anthony Gratton and Dr. Sarah-Jayne Gratton, together with industry leaders for live discussions. They will reveal the top priorities for the industry to thrive in the 5G evolution and their key learnings to enable 5G private networks and Open RAN innovation. 
Our conversations with senior managers from global leaders including Analog Devices, Intel Corporation, Siemens AG, and Vodafone will give you fresh and in-depth insights on the trends of tomorrow that help accelerate today's success. They will discuss what matters most for the ecosystem, the substantial role that industry leaders should play in shaping the future of wireless, the most pressing challenges of 5G transformations, and how to overcome them. 
Learn more about joint achievements and innovative technology developments through new demonstrations.
Save your spot. Don't miss out on this unique opportunity to learn and act for your success now! 
---
The emergence of Open RAN allows the mobile ecosystem to move towards a more intelligent, virtualised, and disaggregated 5G network with standard interfaces.
This revolutionary way of building networks provides the flexibility of openness and creates new opportunities for innovation.  
Join live discussions with technology leaders from Analog Devices and Vodafone to learn how they collaborate with Keysight to advance the Open RAN ecosystem. Watch application demonstrations including:
O-RAN Fronthaul Conformance
O-RAN Full Stack Analytics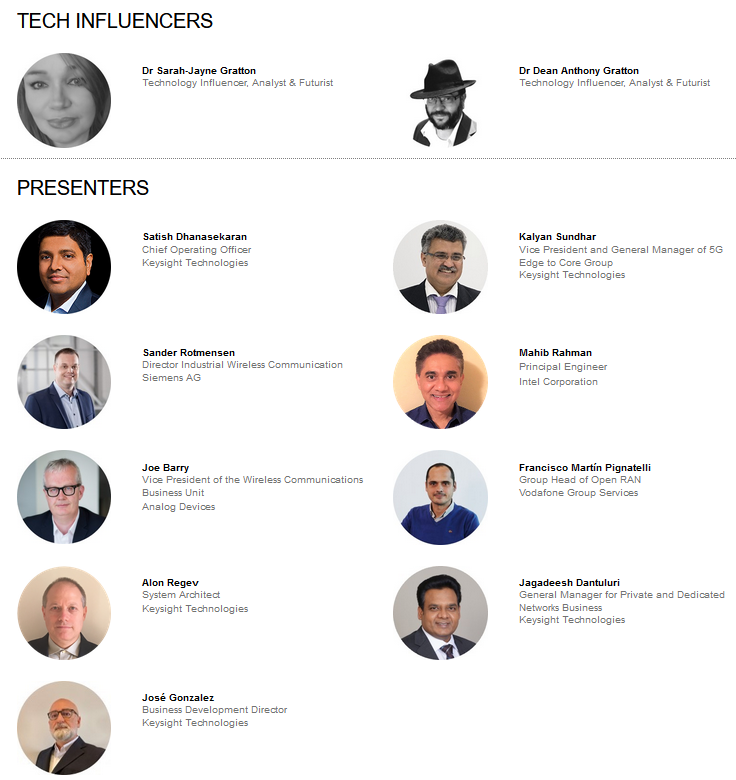 Additional Details
Link zur Veranstaltungsseite - https://connectlp.keysight.com/Virtual-5G-Innovations-33183