Registrations have closed.

Understanding The Latest Changes of Regulatory Testing for Wi-Fi 6E Devices
51
51 people viewed this event.
Accelerate Wi-Fi 6E Regulatory Testing
Every Internet of Things (IoT) wireless device uses unlicensed frequency spectrum to enable connectivity. These devices are subject to comprehensive regulatory testing before entering the market. Certification/authorization is necessary before marketing a product in a specific country, regardless of where it is manufactured. In addition, the global regulatory landscape is complex. Each region or country has its own regulatory standards and requirements.
Most countries refer to the European Telecommunications Standards Institute (ETSI) and the Federal Communications Commission (FCC) for direction, but there are multiple standards for wireless LAN. Wi-Fi 6 (802.11ax), which emerged in 2019, provides increased spectral efficiency and higher data rates than its predecessor by using the orthogonal frequency-division multiple access (OFDMA) modulation scheme and higher order quadrature amplitude modulation (QAM). The Wi-Fi 6E (E for extended) variant enables device operation in the unlicensed 6 GHz band. This capability provides additional bandwidth but there are restrictions device manufacturers must understand to deliver devices to the marketplace and take advantage of the new spectrum.
William Koerner
Senior Application Engineer
Keysight Technologies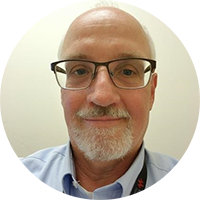 Additional Details
Link zur Veranstaltungsseite - https://connectlp.keysight.com/LP=40455?