Registrations have closed.

Webinar – Evangelizing Next Generation Power Integrity Needs for RF Low Power IoT Designs
59
59 people viewed this event.
Low-power devices associated with the Internet of Things (IoT) consume power at highly variable rates, from microseconds to seconds, and from picoamperes to amperes. Accurate battery drain measurements are critical to achieving the long battery life, among others.
It is no longer sufficient for an IoT device to last a few years between battery replacements. Designers often expect 10-year battery life in many applications, and some vendors even advertise "leave for life" or "set and forget" devices that last for the application lifetime, often well beyond a decade.
To meet these expectations, chipset designers create integrated circuits with deep sleep modes that consume very little current. These devices have operation modes with slow clock speeds, reduced instruction sets, low battery voltages, and low current consumption. These applications require testing at three to six orders of magnitude of current levels for events lasting microseconds or milliseconds. To reduce the relatively large power consumption associated with wireless communications, standards groups are defining new low-energy operating modes that combine low radio-frequency (RF) power levels and simple connection protocols that limit active operation time. Wireless module manufacturers extend battery life by designing and testing programs for embedded processors to shorten power-hungry states.
In this webinar, we will dive deep & understand how  Keysight's IoT low power RF test solutions enables engineers to get convenient, fast & accurate results that properly characterize battery drain on their low power IoT devices.
Presenters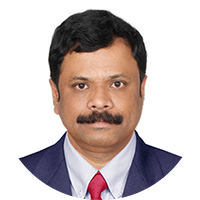 Girish Baliga
Marketing Manager
Keysight Technologies
Additional Details
Link zur Veranstaltungsseite - https://connectlp.keysight.com/nextgen-low-power-iot-21544?